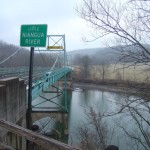 We are six weeks away from the August Primary and absentee ballots are now underway.
Residents began applying for them yesterday (Tuesday) and can continue to request a ballot until July 22nd.
Lawmakers have expanded options for voters in order to protect against COVID 19 at the polls.
That includes Senate Bill 631, which allows registered voters to vote absentee for this year if the voter is in a high-risk category for contracting or spreading COVID 19.
That law however is currently in limbo due to an ongoing court case.
If it were to be stopped, the current law only allows absentee voting if an individual is prevented from going to the polls for specific reasons.