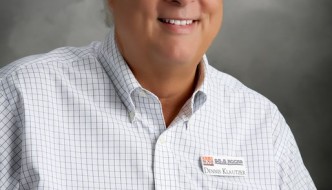 Camden County is looking for more ways to fund road improvements across the county.  Engineer estimates say the county needs to pave 20 miles of road a year just to maintain their current system, and that's something Presiding Commissioner Greg Hasty says they don't have the money to do.
NEWS-12-21-17 Hasty Behind

- 21st December 2017
On Wednesday the commission discussed the possibility of taxing utilities.  It's a practice done by several other counties in the state.  And Hasty says with most of the available living space owned by people who aren't permanent residents, they would effectively  be passing the burden on to those who aren't here year round.
NEWS-12-21-17 Hasty Utility

- 21st December 2017
The proposal is only in the exploratory phase right now…there are no plans yet to place it on a ballot for voters.