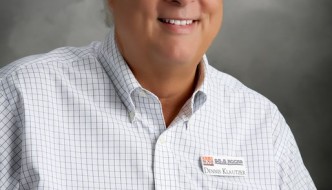 The Camden County Planning and Zoning Commission should be getting back up to speed soon.  Issues before the commission slowed down at the start of the year following the resignation of Kim Willey, who left for a better position to be closer to her family.  That delayed some hearings but Commissioner Greg Hasty says Willey's been working with them on a part-time basis to help them stay as much on-track as possible.  Hasty says they've got a couple of highly-qualified applicants to choose from for the position, and a decision should be made soon.
NEWS-2-13-18 Hasty Planning

- 13th February 2018
Among the items waiting on their agenda is a controversial rezoning request from Magruder Limestone, who wants to expand quarry operations onto an additional 30 acres of land near their Sunrise Beach site on Highway 5.