In what they say is a matter of quality of life decision, the Camden County Commission has voted to reject a rezoning request that would have allowed Magruder Limestone to expand quarrying operations in Sunrise Beach.
NEWS-2-23-18 Don Williams votes no

- 23rd February 2018
That was Commissioner Don Williams as he addressed a packed room of people opposed to the 30-acre expansion.  Presiding Commissioner Greg Hasty shared similar comments before casting the deciding vote.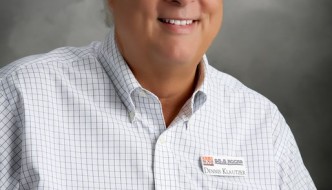 NEWS-2-23-18 Greg Hasty concurs

- 23rd February 2018
Residents and business members, homeowners associations, and the realtors' association showed up along with a representative from the city of Sunrise Beach to express opposition to the rezoning request, citing concerns over noise, visual blight, and property damage.
There were also two other rezoning requests heard by the Commission during public hearings on Thursday.
A request to change 25 acres of land from residential to general commercial was rejected.  A developer wanted to create an RV park.  All neighboring property is currently residential and opponents were concerned about traffic flow, rowdy clientele, and future redevelopment on the site.
The commission approved a request to rezone 45 acres from residential to agricultural.  The property owners say the land has been in the family for generations and they wanted to keep it that way.  With the rezoning they'll use the land for hobby farming, raising goats for dairy.