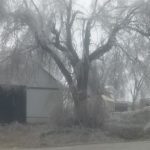 Anticipation continues to build for, what will be, the debut of the new Margaritaville-Lake Resort, currently known as Tan-Tar-A. General Manager Fred Dehner says the transition will mean dozens of new jobs at the resort and have an effect that extends beyond just the walls of Margaritaville.
NEWS-2-19-19 Landshark-Margaritaville

- 19th February 2019
In addition to the several renovations within the resort is the addition of the Landshark Bar and Grill,a 275 seat facility, along with a new pool and a swim up bar. A career expo continues today and tomorrow (Wednesday) from 10-4 at Landshark. The new "Margaritaville-Lake Resort" will officially make its debut on May 1st.