CDC Report: COVID-19 Related Activity on the Decline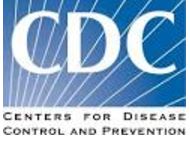 Despite a new case being reported for Camden County by the Missouri Department of Health, we may have turned a corner in the ongoing COVID-19 crisis.
That's according to a report issued by the Centers for Disease Control and Prevention.
The report shows that the proportion of visits to doctor's offices and emergency departments for illnesses likely related to COVID-19 have declined, nationwide, for the third week and is "low" in all parts of the country.
The CDC also says the decrease is likely due to a decline in the virus-related cases because of widespread social distancing efforts and changes in healthcare-seeking behavior.