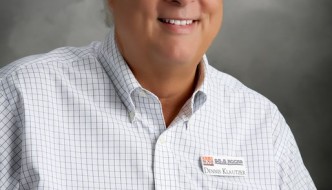 The Camden County Courthouse continues trying to get back to normal which, by most accounts, will still take quite a while. Some of the services cut off when an apparent data breach was discovered have been restored. Presiding Commissioner Greg Hasty says the sequence of events happened rapidly after it was discovered, at least, one unnamed office had an issue.
news-093016-camden-breach-1

- 30th September 2016
Hasty also says, despite the ongoing investigation, the county does continue to at least operate in most every respect.
news-093016-camden-breach-2

- 30th September 2016
The main focus from the initial discovery was to maintain the county's E-911 service while trying to pinpoint the source of the breach which is, still, not known. The sheriff's department and FBI have been involved in the investigation and an outside I-T team was hired on to help. In the meantime, it continues to be slow-going trying to bring all the affected systems back up.