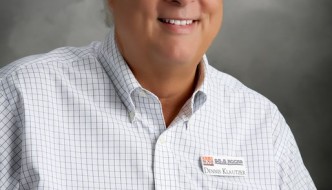 The Camden County Commission says it's time to move on after a judge ruled in their favor in a lawsuit filed by County Clerk Rowland Todd.  The summary judgment issued in U.S. District Court this week essentially ends the case, finding no merit to proceed on the allegations contained in the suit.  Todd had argued that the commission used retaliatory tactics in a violation of his first amendment rights.  Presiding Commissioner Greg Hasty, who was also accused of defamation in the suit, said the Commission as a whole feels vindicated by the ruling.
NEWS-6-8-18 Hasty on lawsuit

- 8th June 2018
Commissioner Beverly Thomas said "I'm very happy to put this matter behind us and eliminate distractions involving litigation."  
Todd expressed disappointment at the ruling but requested more time to fully review it before officially commenting on the outcome.