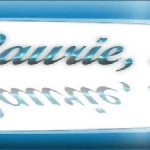 Ameren-Missouri continues its race against Mother Nature. That's according to Warren Witt, Director of Hydro Operations, who says the Bagnell Dam stabilization project continues with the current goal of getting the spillway section finished up before the springtime rains arrive.
NEWS-2-24-18 Dam Update

- 24th February 2018
Witt also says, with the current lake level in the neighborhood of about 655 and the relative lack of precipitation until just recently, it's unlikely that any flood gates would need to be opened which would have a major impact on the progress of the $52-million project. The overall project is expected to be completed sometime in August or September.