Drug Trafficking Plea or Trial to Begin in Camden County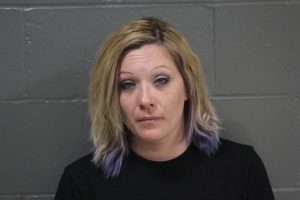 A Sunrise Beach woman, already on probation for a drug charge in Morgan County, could find out her fate, Monday, on similar charges in Camden County. Rachel Tapp was charged in March, 2019, with first-degree trafficking and two counts of delivery of a controlled substance.
The charges stemmed from search warrants being served which, allegedly, uncovered large quantities of xanax, suboxone, GHB, marijuana and LSD. A co-defendant, Danny Ramsey Junior, was sentenced in January to serve 9 years on each of three different delivery counts in connection to the case.
Tapp is scheduled to be in a Camden County courtroom on Monday (May 11) to enter a plea or for a jury trial to begin.