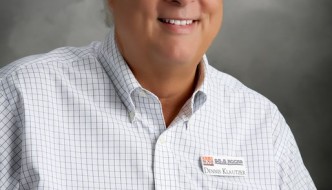 Thousands of people in Camden County are about to start saving a lot of money.  FEMA has updated their flood maps for the county, altering the base flood elevations.  The changes mean thousands of properties will be removed from the flood zone.
NEWS-10-26-17 Greg Hasty Maps 1

- 25th October 2017
That's Presiding Commissioner Greg Hasty.  He says the numbers translate to millions of dollars in savings on flood insurance premiums.  Most people affected are in the Niangua Arm or the little Niangua.
NEWS-10-26-17 Greg Hasty Maps 2

- 25th October 2017
Hasty says they intend to post the report and updated listings on the county website, but those whose property has been reclassified should also expect to hear from FEMA directly.