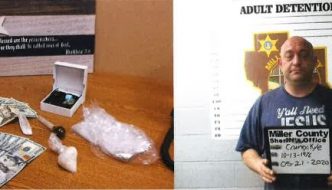 An electrical issue is blamed for an early-morning fire, Sunday, that damaged a Linn Creek-area house.
Mid-County Chief Scott Frandsen says, upon arrival to the scene on State Road-V, smoke was showing from the second floor and attic of the house.
Tankers had to shuttle water in and it took about 20 minutes to bring under control but not before the house suffered fire, smoke and water damage.
There was nobody home at the time and one injury was reported…a firefighter who was treated at the hospital for heat exhaustion.
Osage Beach fire assisted at the scene while the Southwest and Sunrise Beach districts provided move-ups.