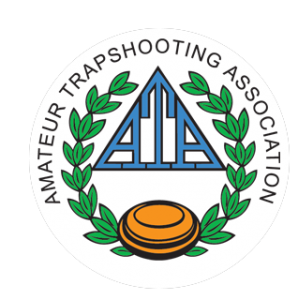 A major transporting event is being moved to Lake Area due to COVID restrictions in it's usual hometown of Sparta Illinois.
Here are the details issued in a press release late Thursday by the Tri-County Lodging Association.
Lake of the Ozarks Tri-County Lodging Association is excited to announce that the Grand American Shoot, hosted by Amateur Trapshooting Association (ATA), is going to be held at the Missouri Trapshooters Association (MTA) range in Linn Creek, Missouri in 2020.  The AIM Championship will be held August 2nd through 4th, 2020, and the Grand American Championships Shoot will be held August 5th through 15th, 2020.  This event will bring between 3,000 TO 5,000 participants and visitors, from all over the world, to the Lake area over a two (2) week time period.  The economic impact is estimated to be around $12 million for the area.
Lagina Fitzpatrick, Director of Sales, first learned that this event was seeking backup locations in late April.  The event is usually held in Sparta, Illinois.  Ms. Fitzpatrick stated: "The Executive Director of Amateur Trapshooting Association contacted our office at the end of April about the possibility of moving the event if the State of Illinois did not loosen their restrictions and allow the event to take place in Sparta.  We were one of several locations they were looking at as an alternative to host the event.  We learned two (2) weeks ago we were selected as the backup location if they were not allowed to host the event in Illinois."  Ms. Fitzpatrick sent a letter of interest and invite, along with Lake of the Ozarks collateral, to each Amateur Trapshooting Association Board member in early May.  It was known that this Board had set a deadline of June 15th, 2020, for this decision to be made.  During the six (6) week waiting period, Ms. Fitzpatrick reached out to the lodging community to pull together rates and availability for this event as the impact will be huge for lodging facilities during the tail end of the summer season.  Also during this time she worked with ATA on a location for the Hall of Fame Banquet.  ATA selected The Lodge at Port Arrowhead to host this event on August 11th, 2020.  
Ms. Fitzpatrick said: "COVID-19 has devastated the tourism community across the world.  We are saddened by the circumstances for the relocation and appreciate the confidence and trust the ATA has in our community to step up and host this elite event.  The economic impact it will have on the Lake area and the State of Missouri is substantial in a much-needed time.  Tri-County Lodging Association is thrilled to welcome all the attendees and spectators of the Grand American Shoot to our little piece of paradise.  We know they will have an outstanding event and enjoy their stay and return for future visits."
Tony Shockley, Missouri Trapshooters President, stated: "We are excited to announce that the MTA home grounds will be the location for the 121st Grand American World Trapshooting Championships and the AIM National Youth Trapshooting Championships.  The MTA is honored to make the Home Grounds available to the sponsoring organization, the Amateur Trapshooting Association, headquartered in Sparta, Illinois.  This even fulfills one of the dreams of the late W.F.J. Fienup, the founder of the Foundation in 1968, that made the MTA possible.  His dream was for the Grand American Championships to be held at MTA.  As Missourians, we want to do our best to welcome all that attend.  There is plenty to do and see in the Ozarks so come prepared to have a great time, see you at the Grand!!"
For more information about Amateur Trapshooting Association and the Grand American, visit their website at www.shootata.com