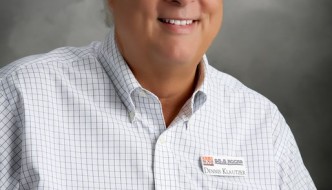 OT-GREG HASTY 012916

- 29th January 2016
The following is the typewritten letter Hasty sent to KRMS Radio concerning the Macks Creek park issue.  We have also included the audio of him reading the letter during the open meeting held on Friday (29).  It has been edited for better readability.
To whom it may concern,
The issue of the bathroom at [Mack's] Creek Park may appear to be a big argument about a relatively small concern to many citizens in Camden County. We all know that there are many more important things that our county government need to be addressing, such as planning and zoning, our Master Plan, just to name a few. However, the problems that have occurred, in the handling of the bathroom at [Macks] Creek Park, are reflective of a larger ongoing problem affecting the operation of government.
It may appear to some that this is just bickering of elected officials. Political arguments go on at every level of government, as everyone knows. When there is an ongoing pattern of employee abuse, bullying, intimidation of employees, as well as citizens; that is not politics. As Presiding Commissioner of Camden County, I don't have the luxury of just looking the other way, when documented employee bullying and abuse have led to chaos in our county government. Some background is necessary to frame the gravity of the situation.
In 2012, Cliff Luber was elected as 2nd District Commissioner of Camden County. In March of 2014, Don Hathaway resigned as Planning and Zoning administrator [c]iting "a hostile work environment" created by Mr. Luber. In his resignation letter Mr. Hathaway specifically outlined abuse.
In January of 2015, I took the Oath of Office, as Presiding Commissioner of Camden County. Within months the problems became very apparent. Many employees expressed their concerns to me personally. Some expressed their fear.
Mr. Luber's  continuous interference with Road and Bridge Department procedures and intimidation of county employees, required measures to be taken stop his actions. At the recommendation of the Camden County Attorney, a list of corrective actions was passed to address the problems on June 25, of 2015.
Cliff Luber abuses and attacks anyone who disagrees with him. In the Camden County Commissioners Office he threated to "put a bullet" in the head of a resident who disagreed with his political views. Cliff Luber denied that on the witness stand, even after his attorney admitted it. Later that year, Cliff Luber put a closed session meeting on the agenda for "legal matters". The legal matter turned out to be a 20 minute personal attack of the Presiding Commissioner. When attacking me regarding the guns in the courthouse, I pointed out the death threat by a County Commissioner (Mr. Luber). His response was yelled at me as follows; "WHAT DO YOU EXPECT ME TO DO MR. HASTY, HE WAS GOING AFTER MY WIFE'S JOB." This admission was made in front of Greg Hasty, 1st District Commissioner, Beverly Thomas, County Attorney, Charles McElyea, and County Clerk, Roland Todd, so he can't deny the threat.
Mr. Luber always likes to tell everyone else to get their facts straight. Well the facts are we have a Camden County Commissioner threatening to kill a Camden County resident. Clearly, in Cliff Luber's mind, it's perfectly acceptable to threaten the use of lethal force against anyone who disagrees with him. He goes on the radio and says that his Glock is one of the best friends. It's no wonder employees feel intimidated.
Following the actions taken by the commission to protect employees from bullying and intimidation the abuse has continued. The Max Creek Park should have been a simple one day fix. The Road and Bridge administrator had a plan to address the bathroom on a temporary basis until a permanent decision was made regarding the future of a bathroom in the park. The Road and Bridge Administrator detailed that plan to Greg Hasty and Cilff Luber at 10 am on January 13, 2015. The plan was to cut the pipes off at 3 inches, and cover the pad and tanks to make the location safe, while preserving the facility.
Mr. Luber immediately called 1st District Commissioner Beverly Thomas, and presented a situation to her regarding a hazard, and a danger to the public.  At that time, he absolutely knew no such condition existed. The Road and Bridge Administrator, (a Professional Engineer) had just given him a safe and cost effective plan.
Mr. Luber did not like the plan of the Road and Bridge Administrator, so he just sidestepped the Road and Bridge Administrator, to give direct orders to an employee, without the knowledge of the Administrator. The result of his actions turned a one day job into a three day job, and the destruction of "perfectly usable slab".
I now have a written report, in which specifically outlines "employee intimidation" as a basis to "interfere with Road and Bridge Department procedures". The report goes on to outline Mr. Luber's willful actions, in direct violation of the County Resolution he voted for. The result was the willful destruction of county property, for no useful purpose, other than to punish people who oppose Cliff Luber.
This is just a continuation of the bullying, abuse, and employee intimidation that has taken place during his entire term.
Every action that I've taken was taken to protect the interests of Camden County, its residents, and its employees. I've had to be patient, and in control, even in the face of his abuse of power. The people of Camden County deserve so much more than this.
I have an obligation to uphold the laws of the State of Missouri, as well as Camden County Policy. Clearly, the county ordinance of June 25, 2015 has been violated. The continuous chaos created by Mr. Luber from the day he took office has not stopped. This has led to a breakdown of government. Based on his outbursts with employees, death threats, and personal attacks against anyone who disagrees with him, it's very apparent that some additional action needs to be taken.
Greg Hasty
Camden County Presiding Commissioner