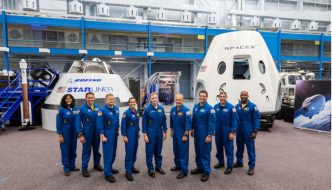 Lake Native Michael Hopkins will have to wait a tad bit longer before returning to the International Space Station.
Plans for liftoff were postponed after discovering a slight hiccup in the liftoff systems of the Falcon 9 Rocket
NASA officials say SpaceX crews found the issue during an October 2nd launch of a GPS Satellite, as it lifted into the atmosphere two of the nine engines on board attempted to start early.
They say the engines causing the problems have been swapped out and they expect to liftoff from the Kennedy Space Center on November 14th, instead of this weekend.
The Falcon Dragon Crew will have four astronauts, including Hopkins, who will be the first humans sent into space using a SpaceX rocket.