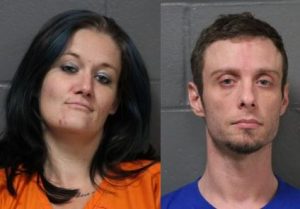 It's a rare occasion when you don't want to find what you're looking for, but that was exactly the case recently at Iberia H.S.  Miller County Sheriff Louie Gregoire says his department's K-9 unit recently conducted a drug sweep at the request of school officials.
NEWS-11-13-18 Louie search 1

- 13th November 2018
Gregoire says these types of searches are routine and can be done either in cases where the school suspects there may be a problem, or randomly.