Lake Area Restaurant Legend Joseph Boer Passes Away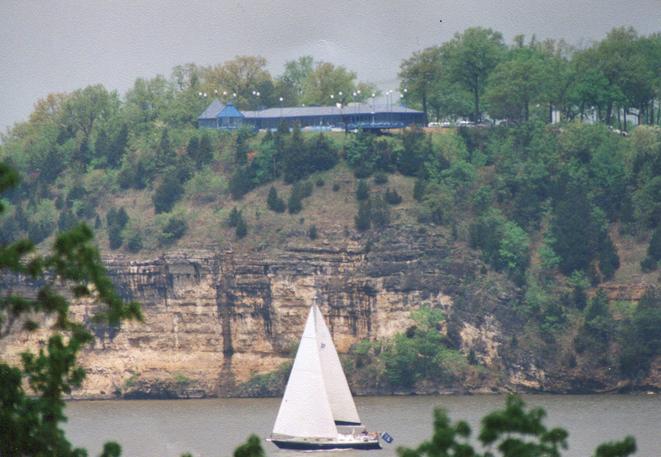 The Lake Area is remembering a legend.
Joseph Boer passed away on Father's Day at the age of 84.
Mary Boer, Joseph's wife of 25 years tells his story:
NEWS-6-27-2020 RESTAURANT LEGEND
This is Joseph's history as told on the old Blue Heron Website.
Holland born Joseph H. Boer, arrived in America on Christmas Day in 1956. After growing up in Den Haag and surviving the war and all of its strife, trials and tribulations including the Hunger Winter in Holland he served in the Dutch Army then qualified to be included with special quota immigrants for displaced persons of WWII.  After his invitation to the US he left his homeland, traveled to America and became a US Citizen in 1961.
​
Holland 
At the age of 16 he attended a trade school in Holland, known in the USA as Culinary School, and was employed for the traditional 6 months training as an apprentice in upscale restaurants as well as a stint in Switzerland at the Hof Ragaz Spa Hotel.   He was then a Sous Chef at the Belgiam Embassy in Den Haag where he prepared extraordinary dishes for Ambassadorial celebratory functions. Joseph was later drafted in the Dutch army where he became skilled in cooking for whole battalions of Anti-Aircraft personnel.
USA
Upon his arrival in the US he was employed at the Wolhurst Country Club in Littleton, Colorado where he earned $1 a day and payed $1 a day for room and board.  After four months of earning only tips he received a $100 gift from a customer.  It was that generous gift that allowed Joseph to purchase a very cheap car which he drove to Kansas City which was the first large city east of Littleton.
​Kansas City 
It was in Kansas City that he worked at the Muelbach Hotel as a captain in the Terrace Grill.  From there he moved onto work at the Colony Steak House under his favorite employer and adviser Ralph Gaines and to this day holds a reverence for this man and the impact he had in Joseph's life.  While under his employment he was then inducted into the US Army where he served 2 years.  After his stint in the service he returned to The Colony Steak House and became Manager.  From here he moved on to manage the Meadowbrook Country Club.
Lake of the Ozarks
These progressive experiences gave him the confidence and skill needed to move to Lake of the Ozarks where he opened his first restaurant, The Top Deck at Mai Tai.
This restaurant was located on the top floor of the then MaiTai Resort.  After two and a half years the resort bought out his lease and he moved onto a small operation on the Bagnell Dam Strip called Lefty's Little Chef Steak House.  It was here that Joseph created his signature dish the Batterfried Lobster Tail which has followed him throughout his culinary journey.  While at Lefty's Steak House he was contacted by the owner of Westgate Lanes in Jefferson City Missouri, an hour away from the lake, and he opened his Potted Steer Restaurant inside the bowling alley.  His waitresses wore fringed denim cowboy shirts and wescots and had cap pistols on their belts and when a certain steak was sold they pulled the trigger and popped their toy guns!  The Potted Steer closed in Jefferson City after two and a half years of business.  He continued at Lefty's when an opportunity then arose to buy the Grand Glaize Cafe which he renamed The Potted Steer and subsequently ceased operations at Lefty's on the Bagnell Dam Strip.  After an extensive renovation he opened this new restaurant on June 22, 1973.  The success of the Potted Steer Restaurant became apparent when 80 plus people would show up and stand in line outside in front of the restaurant for the first seating which in the early days only accommodated 74 people which became a tradition throughout its years of operation.  Hand Cut Aged Steaks, fresh trout from Troutdale Farm delivered twice weekly and of course the enormous quantities of his Signature item The Batter Fried Lobster Tail made The Potted Steer an institution.  His signature items have carried over to the Blue Heron where the tradition continues.  In 1984 the site for the Blue Heron Restaurant came available and was the perfect setting for an elegant, romantic and special occasion restaurant.  He purchased the land and home from Glen and Alice Wood in January 1984.  In the winter months that followed an extensive remodel took place and transformed the home into what was the Blue Heron Restaurant.