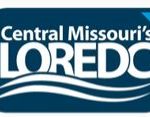 The need for affordable housing for the workforce persists at Lake of the Ozarks.
NEWS-4-11-19 Ed Thomas 1

- 11th April 2019
Ed Thomas gave a presentation Wednesday to the Lake of the Ozarks Regional Economic Development Council. 40% of the population in the Tri-County area is at 200% of the federal poverty level. Younger members of the workforce are moving away from the region due, in part, to a lack of affordable housing. Thomas is attempting to start a Community Development Corporation to act as a non-profit vehicle that can access grants and other funding to help offset the costs of construction and spur creation of affordable housing options.