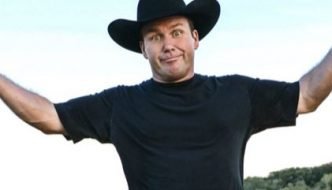 Music is an important form of entertainment at Lake of the Ozarks, but is it being used in accordance with the law? Businesses that play music, both live and, in some circumstances recorded, are required to have a license to do so.
NEWS-2-27-20 John Johnson 1

- 27th February 2020
That's John Johnson, Senior Vice President of Licensing for ASCAP. If you have a live band playing cover songs, you could be fined as much as $35,000 per song if you aren't licensed. Municipalities and other government agencies need a license as well.
NEWS-2-27-20 John Johnson 2

- 27th February 2020
Johnson says the municipal license fees are based on population of the city. More details on licensing requirements and how to get a license are available on www.ascap.com/music-users.