Marijuana Dispensary License Awarded for Gravois Mills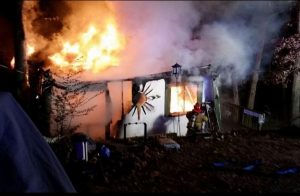 A marijuana dispensary could soon be on its way to Gravois Mills.
That's according to an article published on "mogreenway.com" citing the Missouri Department of Health and Senior Services as reporting a previously approved license for a Booneville location has been surrendered and, subsequently, a location approved in Gravois Mills.
A check of the state's "master list" confirms that Natural Healthcare of Missouri surrendered its conditional license early this month followed by the awarding of a contingent dispensary license to BTMD Holdings, LLC. BTMD was also, previously, awarded licenses for manufacturing and cultivating facilities to be located in Gravois Mills.
To date, according to "mogreenway.com," the state has awarded a combined 348 licenses from more than two-thousand applications for dispensary, cultivation, manufacturing and testing lab locations across the state.