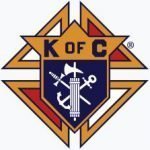 The next round in a series of informational meetings for parents is coming up Tuesday night. The meeting will be held at Iberia High School and will focus on vaping.
NEWS-2-22-20 Jennifer Kempker 1

- 22nd February 2020
Jennifer Kempker is with the MU Extension Office in Miller County, the group sponsoring the informational series. The Miller County Health Center will be presenting at Tuesday's meeting, which begins at 6pm. A light supper will be served prior to the discussion period. The event is free but you should register at www.lakeregional.com/vapingB.