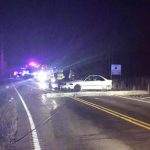 Officials in the health industry have been issuing warnings about vaping for years, and now hundreds of cases of lung disease linked to the habit appears to be validating their concerns. Miller County Health Center Administrator Michael Herbert says it has reached epidemic status.
NEWS-8-30-19 Herbert Vape A

- 30th August 2019
Eldon has adopted the T-21 movement, raising the minimum age for tobacco and vaping products to 21. The Health Center hopes to take that county-wide. In the meantime, they'll be launching a public awareness campaign soon.
NEWS-8-30-19 Herbert Vape B

- 30th August 2019
The Health Center will also be working with area schools to help strengthen their policies and educate kids about those dangers.