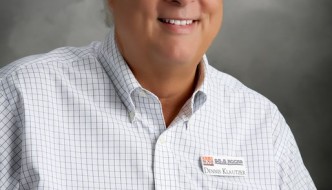 Camden County Commissioners have provided new details on a computer breach that compromised the data on county systems late last year.  In a quasi-press conference Thursday, Commissioners released a letter from RVC Data Security alleging that files had gone missing from the county computers and that other files had had security measures removed.  That triggered an investigation that eventually revealed the computer system had been subverted.
NEWS-10-12-17 HASTY COMPROMISED

- 13th October 2017
That's Presiding Commissioner Greg Hasty.  After the discovery, the county spent thousands on upgrades to the system, which was found to be out of date by multiple generations of updates.  Hasty says they have no way of knowing what, if any, data may have been stolen, but says the silver lining is a more secure system.
NEWS-10-13-17 HASTY SECURE

- 13th October 2017
The investigation into the system breach is ongoing.
Below is the letter from RVC.  NOTE:  The highlight was added by the KRMS news department ONLY as a point reference during the interview with Commissioner Hasty.  The highlighted section reads:  "….sharing altered to allow full access to user 'Cliff Luber.' Presiding Commissioner Greg Hasty requested that I secure the computer."