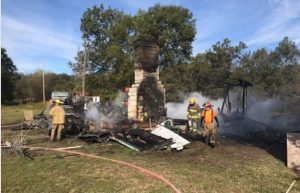 Law enforcement officers from several agencies are training in Osage Beach this week to learn how to handle a growing problem in the field – responding to crisis situations involving people with mental illness.  The Capital Area Crisis Intervention Team is conducting a 40-hour course on the subject that began on Monday.  Osage Beach Detective Tom Gorsline serves as the co-chair for the Capital Area CIT and says this course is about providing training that officers don't get at the police academies. 
NEWS-10-10-18 Gorsline 1

- 10th October 2018
That training also includes the officer's wellness in dealing with the things that they encounter every day.  Some of the subject matter they'll be covering also includes a four-hour segment on de-escalating situations, assessing the illness at hand, and getting those people the assistance they need most, whether it's mental treatment, hospitalization, or jail.