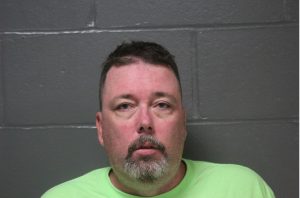 A man from Pennsylvania is facing sexual assault charges after deputies respond to a call for help at Margaritaville Lake Resort.
According to the Camden County Sheriff's office, the unidentified victim reported being sexually assaulted by a drunk man in the pool area.
48-year-old Wayne Beck was taken into custody, charged with second-degree sodomy.
He posted a $50,000 surety bond.
***PRESS RELEASE***
On 08/14/20, deputies responded to the Margaritaville Resort reference a victim being sexually assaulted. The victim reportedly had been sexually assaulted by an intoxicated male in the pool area. As a result of the investigation, a male subject was arrested and placed on a 24-hour hold.
Wayne T Beck age 48 of Handover, Pennsylvania was charged with 2nd Degree Sodomy and given a surety bond of $50,000.00. He later bonded on the charges.
*The Camden County Sheriff's Office reminds everyone that these charges are merely an accusation and these individuals remain innocent until proven guilty.