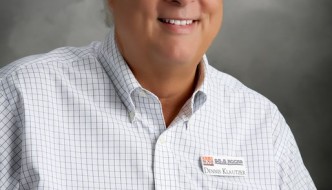 I have deep concerns regarding the future of the Tourism and the second home economy at the Lake of the Ozarks. If you own real estate, or if you own any type of business at the Lake of the Ozarks, you should be concerned to. Our economy is not remotely like any other area of the State of Missouri. At its core, the area economy is largely built around access to the Lake of the Ozarks. We need to make access to the lake easy and affordable. That is what makes people come here. If people are coming to your area in large numbers, you have a thriving economy. They rent homes, buy homes, eat out, shop, boat, and enjoy everything your area has to offer. If a change in that dynamic occurs, which makes it less desirable to visit your area, or more costly, these same folks will go somewhere else. That is my concern.
Over the years, we've had a few black eyes, created by excessive regulations at the federal level that have threatened the desirability of investing in real estate at the Lake of the Ozarks. In 2006 the Federal Energy Regulatory Commission (FERC), attempted to tightly restrict access to the lake on hundreds of miles of shoreline, without regard for the property rights of owners in their deeds. In 2010 that same agency again threated to remove over 1300 homes from the lake that they regarded as being inside their "project boundary". Then in 2011, along comes FEMA, and they put out flood maps that place thousands of homes in a "special flood hazard area" that have never flooded, in over 80 years, and in fact, could not flood. Excessive regulation, without regard for economic impact, creates additional burdens and uncertainly can ultimately make it less desirable to invest in real estate at the lake.
So now we have the next regulatory issue coming along regarding short term rental of residential homes. This is being pushed by Expedia and other special interests at the state level. The thrust of this proposed legislation is to create a framework to allow "political subdivisions" to impose "reasonable regulations" on residential short term rentals. Although the changing dynamics of the new sharing economy may make it necessary to have some regulation of short term rental, we have to balance that with protecting property values and property rights. If government regulations continue to impose new restrictions and costs on property ownership at the lake the basis of our economic stability could be at risk. This is much more than just a real estate or a housing issue.
We have about 900 short term rentals on the books in Camden County, and there are probably over 2000 and growing. Many full homes equal a strong economy, and empty homes equal a dead economy. If fewer people come to the Lake of the Ozarks, property values will decline and the economy of those places will suffer. What is worse, 2000 short term rental homes, or 2000 foreclosures? Without question, during the "Great Recession of 2008", there would have been many more foreclosures if not for short term rental.
There is absolutely no question that many home buyers at the Lake of the Ozarks purchase their home because they can offset the cost of ownership by short term rental. Without that option, many potential owners will consider the investment too great a risk to take for a home that they only stay in a few weekends a year. It is of prime importance that we protect the desirability of home ownership on the Lake of the Ozarks.
It doesn't matter what type of business it is, from selling real estate to making donuts, the heart of the economy here is TOTALLY DEPENDANT on people coming to enjoy the lake. I've seen this first hand at the Lake of the Ozarks, for over 45 years. We need as many homes as possible to be occupied for our economy to thrive.
Now that we're on the leading edge of a new economic shift in our favor, people with competing interests are using political power and money to eliminate what they see as their competition. More research and planning needs to be done before any legislation is put in place that takes away property rights from property owners, an hands them to "political subdivisions" without recourse.
It is very disconcerting that no one ever ask the Camden County Commission about this legislation, even though we would most likely have the burden of enforcement. It is disappointing that no one consulted real estate professionals, bankers, and others with "skin in the game" about how to protect the rights of all, and protect the basis of our economy.
We need to have rules in place that protect the overall good of the all the people. We must find the balance between owners who rent their property on a short term basis, and the folks that live next to them. This needs to be put to rest at the Lake of the Ozarks so that we can continue to be the Number 1, recreational lake in the United States.
Greg Hasty
Camden County Presiding Commissioner