Protests Of Stay At Home Order Planned For Missouri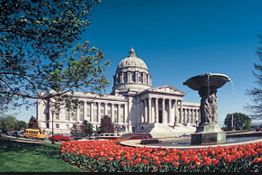 Several groups across the state are planning numerous "open Missouri" protests this week.
The largest group dubbed "Re-Open Missouri" on Facebook, will be holding a rally against the "Stay-at-home" order at the State Capitol on Tuesday afternoon.
That group has around 300 people already planning to attend.
The protests follow similar events across the nation, in states like Colorado, Michigan, Wisconsin, Maryland and California.