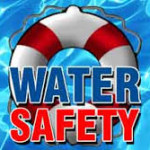 The Sales Tax Numbers for the month of October have been released.   As has been the trend, most cities are continuing to see increases.
The City of Osage Beach as of October 31st, has received over three-point-nine-million-dollars, over 479-thousand-dollars for the month. As of the end of October, the city has received over 84-percent of projected revenue.
The City of Laurie saw an increase in October, but is seeing a decrease in November sales tax revenues. In 2014, the city received nearly 18-thousand-dollars in November. This year, the projection is 16-thousand-865-dollars, a decrease of over one-thousand-dollars.
In Camdenton, the sales tax figures were playing a game of Jekyll and Hyde. For October, figures were up nearly three-point-seven-percent with
137-thousand, 764-dollars. However, November is seeing a nearly five-percent decrease at 101-thousand, 790-dollars. Camdenton is still in the black for the year barely, seeing an increase of point-06-percent.
Camden County also saw an increase in October but a decrease in November. October's revenues were one-million-152-thousand-dollars, a ten-percent increase over October 2014. November's figures though are seeing a one-point-four-percent decrease. Overall for the year, Camden County is seeing a decrease of six-point-three-percent…