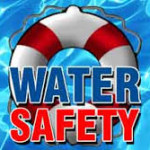 Some towns in the Lake Area are seeing lower sales tax numbers for the month of June while others are seeing increases.
The City of Osage Beach saw a nine-point-six-percent decrease in June 2015 versus June 2014, a difference of over 50-thousand-dollars. However for the year to date, the city remains ahead of last year by over 110-thousand-dollars, or nearly five-percent.
The City of Camdenton saw a big decrease in figures, over an eight-percent decrease in July 2015 versus July 2014 so far.
Numbers are even worse for Laurie. City Clerk Olive Wood says June 2015 compared with June 2014, there is a 45-percent decrease. Nearly 50-thousand-dollars were brought into city coffers in June 2014 – only 27-thousand-dollars for June 2015. For the year, Laurie is down eleven-percent.
Eldon, a city not as affected by the lake and area tourism saw a 22-percent increase. However, in April and May combined a 44-percent decrease was reported. City Clerk Fran Suttmoller says it depends on when the businesses pay their taxes.
We were not able to get concrete figures from Lake Ozark, but speaking with officials there, they showed a good June, saying their numbers were quote – "totally opposite" – unquote of the numbers Camdenton and Osage Beach has reported…