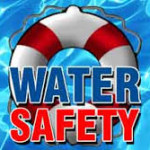 Sales tax revenue is up across the Lake area and even in nearby counties.
Officials in Laclede say their general fund and county tax is now at more than $261,000 dollars, compared to $255,000 this time last year.
The County says they remain optimistic about the remainder of the year.
On social media, people say they believe the rise in tourism is due to the free and open spaces surrounding the Lake Area, along with the freedoms of choosing to wear a mask and social distance without any laws.
Others say it's the lack of major city crime and pollution that is enticing them to visit the area.