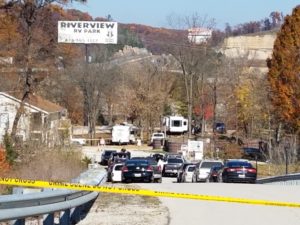 Economic trends show that small business owners are optimistic about the future.  The recent data released in the NFIB Small Business Economic Trends report reflects another month of growth in the overall business confidence index.  Brad Jones, the Missouri State Director for the NFIB, says that's good news.
NEWS-11-15-17 Brad Jones Good Sign

- 15th November 2017
The index is comprised of ten categories measuring confidence in things like plans to hire or expand, sales projections, recent earnings, etc.  Jones says right now, all signs point to a positive outlook for small business owners.
NEWS-11-15-17 Brad Jones Outlook

- 15th November 2017
The largest growth over the last month came in business owners' expectations of real sales growth and the belief that now is a good time to expand.  You can see all the data HERE.