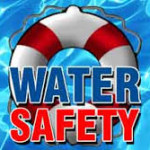 Sales Tax figures for most Lake cities in September and October show a jump in consumer confidence.
The city of Laurie is showing an increase from September 2015 versus September 2014. This year, revenue was 76-thousand, 517-dollars up from 69-thousand, 845-last year, an increase of nine-point-five-percent. September is typically one of the highest grossing months for the city, due to Shootout.
Camdenton also saw a steep increase from 175-thousand, 775-dollars in September, 2014 to 182-thousand, 545-dollars this year, a nearly a three-point-nine-percent increase.
Osage Beach brought in for October 479-thousand, 507-dollars. So far for the year, Osage Beach is up two-point-eight-percent for the year, which is point-nine-percent higher than budget predictions…