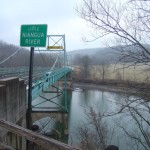 Voters heading to the polls in Versailles are being asked to move some money around by approving a change in language on an existing sales tax dedicated to parks and the storm water system. Mayor Terry Silvey says they want to change that to a general revenue tax and give more money to the park system.
NEWS-4-2-19 Terry Silvey 1

- 2nd April 2019
The ballot issue will not change the amount that's already being paid, but it will allow the city to spread the funds around to different areas.
NEWS-4-2-19 Terry Silvey 2

- 2nd April 2019
Terry says a downtown sidewalk project is near the top of the list of goals should voters approve the change.
A tax issue on the ballot in Stover will increase the amount that you pay on purchases made within the city, but it's a measure that Mayor Brenda Steffens says is much needed.
NEWS-4-2-19 Brenda Steffens 1

- 2nd April 2019
If voters approve the request, it would raise the general revenue sales tax from 7.255 to 8.255%. Steffens says they anticipate being able to start making improvements within six months of passage.