Tropical Depression Cristobal Heading To The Lake Area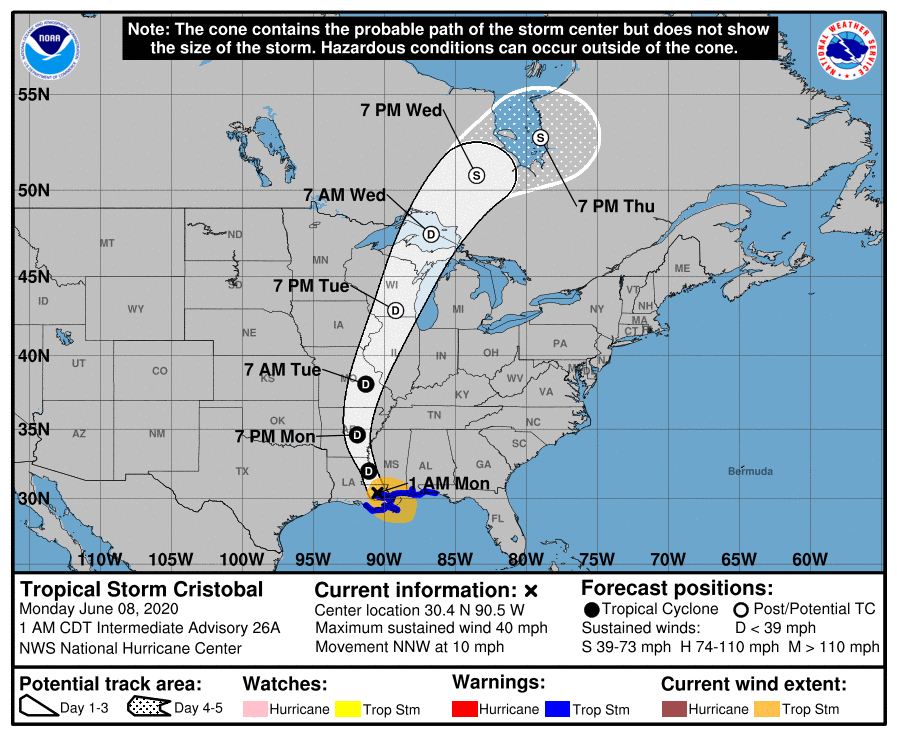 Tropical Depression Cristobal has its sights set on the Lake area, which is prompting a Flash Flood Watch.
NEWS-06-08-2020 CRISTOBAL-4
Corey Rothstein with the National Weather Service in Springfield.
He tells KRMS News the main threat with this system will be heavy rain fall of 1 to 3 inches.
NEWS-06-08-2020 CRISTOBAL-2
That can lead to Flash Flooding of creeks and streams, as well as local low water crossings.