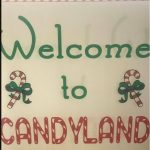 Now that the FCC has finally approved the release of funding approved in 2018 for expansion of rural broadband, we should start seeing progress soon. Wisper ISP CEO Nathan Stooke says they'll start receiving the money this week, and they'll be ready.
NEWS-2-26-20 Nathan Stooke 1

- 26th February 2020
They'll use existing fiber put in place by Sho-Me Technologies. They'll build more of their own infrastructure utilizing fiber and wireless technology.
NEWS-2-26-20 Stooke 2

- 26th February 2020
Wisper will be expanding coverage to nearly 7000 residents and businesses in Miller, Morgan, and Camden counties.