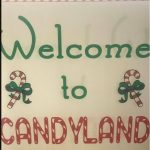 A recently-awarded FCC grant to expand rural access to high-speed broadband will focus on the end-of-the-line users. Wisper ISP is the company that won that grant. CEO Nathan Stooke says they'll be able to build off what's already been accomplished with previous programs.
NEWS-1-26-19 Stooke 1

- 30th January 2019
Last summer, Wisper bought two companies providing service to the lake area and has been building those networks in preparation for this project. Stooke says a lot of customers in Camden County in particular will benefit.
NEWS-1-26-19 Stooke 2

- 30th January 2019
All told, Wisper will spend over $176 million to expand service across 65 Missouri counties.