Burglary Suspect Killed by Morgan County Deputies During Shootout Identified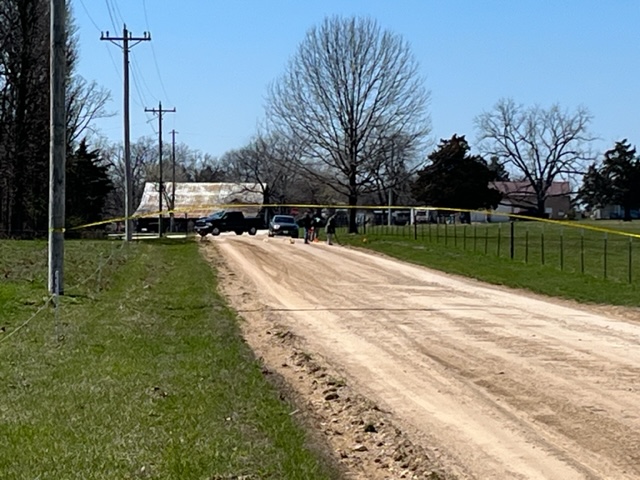 A burglary suspect is dead after exchanging gunfire with Morgan County deputies shortly before 11:00 Saturday morning.
KRMS News responded to the scene on Fairgrounds Road near Mystical Lane. A nearby resident reported hearing several shots that had been fired.
In a press release subsequently issued by Pettis County Sheriff Brad Anders, deputies confronted 28-year-old Tyler Ramer, of Moscow Mills, who fired in the direction of two deputies who returned fire striking Ramer several times. Medical personnel were also dispatched to the scene where Raymer was pronounced dead.
A check of courthouse records indicate that Ramer had two open felony cases against him in Morgan County with a combined eleven counts of delivery of a controlled substance, endangering the welfare of a child involving drugs and unlawful use of a weapon.
Both of the deputies were uninjured and, per department policy, have been placed on administrative leave pending an official independent investigation which is ongoing and being conducted by the Pettis County Sheriff's Office. The names of the deputies are not being released at this time.