Efforts Begin to Save Cemetery from Total Washout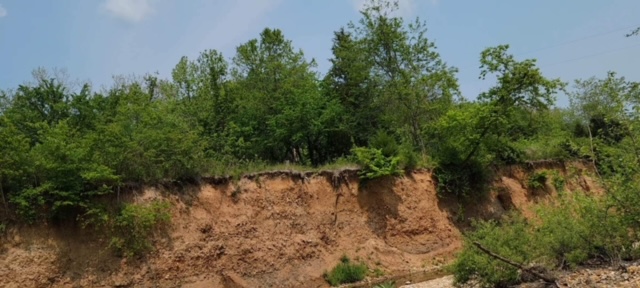 Efforts are underway to save a small cemetery and roadway from what would be a certain total washout in Camden County.
During the county commission's meeting on Thursday of last week, discussion about the White-Woolery Cemetery along Bollinger Creek Road focused on a timetable for work to start before it becomes too late.
"The DNR scientists. The geologists believe that somewhere between five and 20or 30 years, the creek will eat its way through the cemetery, all the way over to the road and start eroding the road away. Which is why I'd like to get something done now, so we can save the cemetery and the road at the same time."
Second-District Commissioner Don Williams also says, with a federal grant now available for that work, the county can have an approved DNR permit in hand in the next week or so to get that work done.
Over recent months, several headstones from the cemetery have been pulled from the creek after heavy rainfall events.