Former Coach, Laker & Father Jeff Shore Recognized By Missouri Sports Hall Of Fame
Long-time coach and former Camdenton football star, Jeff Shore, is recognized by the Missouri Sports Hall of Fame Wednesday during the annual fall sports luncheon.
Jeff's friends, coaches, and even former opponents on the field made appearances to celebrate his inclusion into the 2023 Elite 11.
Jeff is the son of Hall of Fame inductee Bob Shore, for whom Camdenton's football stadium is named, and the father of recent Camdenton football grads, Bear and Bo Shore.
Checkout an article below from the HOF Program & Interviews with fellow friends below: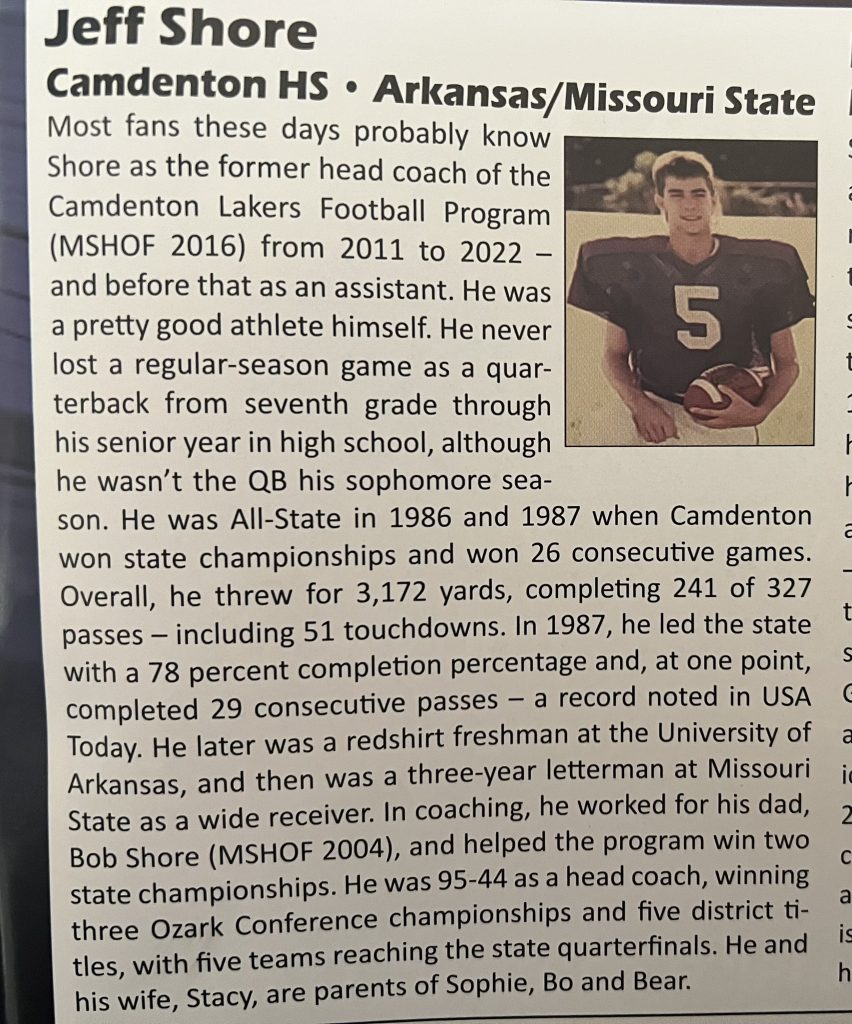 Check out these interviews with Jeff's mentors, family & more conducted by former Laker & 935 ROCKS Sportscaster Luke Hagedorn…..