Lebanon Man Convicted of the 1996 Killing of a Camdenton Woman in More Trouble After Being Released From Prison in November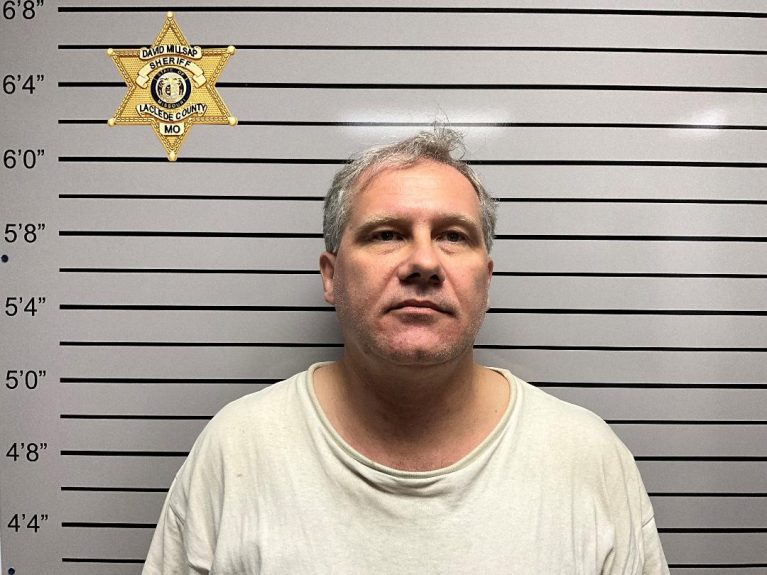 A Lebanon man, recently released from prison after being sentenced to life for the 1996 killing of a Camdenton woman, is back in jail on suspicion of burglary, arson, possession of stolen property and being a felon in possession of a firearm.
Laclede County Sheriff David Millsap says Rene Harvey, Junior, was picked up Friday after a sequence of events that started earlier in the morning in the 37-thousand block of Dawn, in southeastern Laclede County.
It's alleged that Harvey approached a caretaker in a barn behind the residence asking about a trailer that had been left on the property decades before. The caretaker, who became concerned after Harvey walked away, went to a nearby residence to get help and then returned to find smoke coming from the house.
Responding deputies matched the decsription of Harvey and the vehicle he was driving to a burglary which happened in 2022 during which an attempt to burn that house was also discovered.
A tip early Friday afternoon led to Harvey being arrested near the Sleeper exit with items from the 2022 burglary allegedly discovered in the vehicle along with a firearm. Charges were pending over the weekend and Harvey was being held on a parole warrant.
Harvey, now 53, was 26 at the time in 1997 when he was convicted of the shooting death of Amy Williams-Tull.