A Rescue of Another Kind in Camden County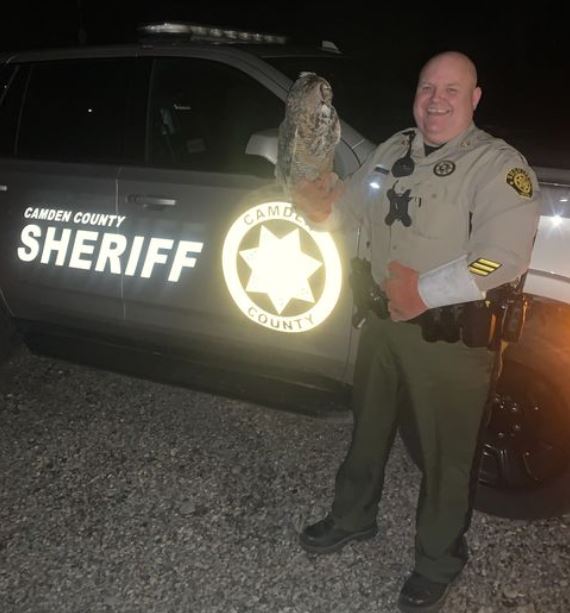 It's a rescue of another kind for Camden County Sheriff's Deputy Leon Austin.
Austin recently responded to an area of Highway-KK in Osage Beach after a report of an injured owl. The conservation department gives Austin credit for capturing the owl and delivering it to conservation agent Tyler Brown to check the winged creature out.
Upon further review, and several minutes later, the owl was strong enough to fly off and return to his place in nature.