Arrangements Announced for Herman Officer Gunned Down Sunday Night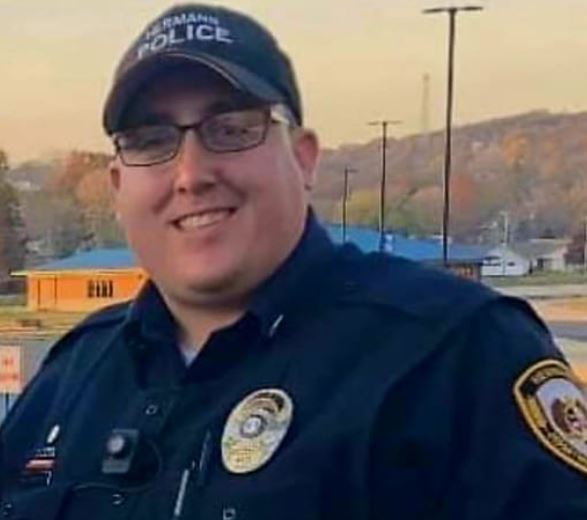 Arrangements have been announced for Detective Sergeant Mason Griffith, one of the two Herman police officers gunned down during a shootout late Sunday night.
A visitation will be from 9:00-2:00 on Sunday at Owensville High School with the funeral to follow at 2:00.
The 34-year-old died while trying to serve warrants after being shot by Kenneth Lee Simpson of Eureka who was taken into custody just a short distance from the Casey's store where the shooting happened. The other officer, 31-year-old Adam Sullentrup, is now listed in critical but stable condition.
Officer Griffith leaves behind a wife and two children.
The suspect, Simpson, was taken to the Crawford County Jail and is being held without bond on several outstanding warrants and pending charges stemming from Sunday night.