Three Arrested During Drug Bust in Osage Beach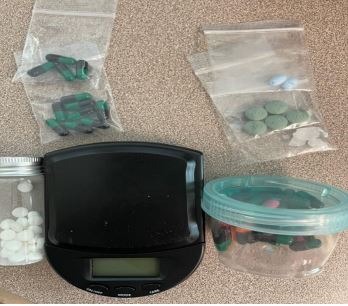 Officers from Osage Beach and the Mid-MO Drug Task Force team up to serve a search warrant which results in three being people being arrested and the seizure of several illegal drugs including fentanyl and methamphetamine.
Lieutenant Michael O'Day says it happened on Friday at 1153 Cedar Drive. Seized were 77 capsules of fentanyl, a gram and a half of meth along with quantities of suboxone, oxycontin and alprazolam.
30-year-old Anthony Gimello and 37-year-old Lisa Bianco of Osage Beach were taken to the Camden County Jail and were being held without bond.
A third unidentified person was released pending formal charges.