BREAKING: Two Arrested After 5-Year-Old Girl Found Dead in Waynesville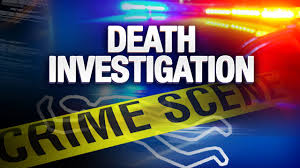 Two Waynesville women face felony charges including second-degree murder and first-degree involuntary manslaughter after a 5-year-old girl is found dead inside her home.
Waynesville Police Chief Dan Cordova says information was received from the school resource officer indicating that he was told Tuesday morning by a sibling of the 5-year-old that she was at his house unconscious and unresponsive. Officers made entry into the house and discovered the young girl who was pronounced dead at the scene by the coroner.
Two adult females were taken into custody and, according to courthouse records, have since been charged. 36-year-old Shamira Buford and 39-year-old Angela West are also charged with child abuse or neglect resulting in death and endangering the welfare of a child with death involved.
Buford and West are currently being held in the Pulaski County Jail.