Fentanyl Bust in Miller County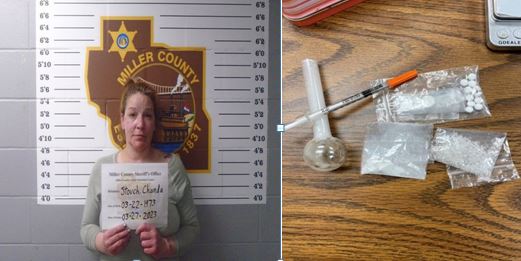 A traffic stop on eastbound-54 at Allen Road early Monday afternoon leads to one person being arrested on felony drug charges in Miller County.
Sheriff Louie Gregoire says, during the stop, 50-year-old Chanda Stouch admitted there was methamphetamine in the car. A subsequent search of the car, which also had a 10-year-old juvenile in it, also uncovered about 107 fatal doses of fentanyl and other pills.
Stouch was taken to the Miller County Jail and has since been formally charged with delivery of a controlled substance, possession of a controlled substance and first-degree endangering the welfare of a child involving drugs.
Stouch was arraigned in Associate Circuit Court on Wednesday with bond set at $75-thousand.