Residential Fire Under Investigation in Town and Country Near Eldon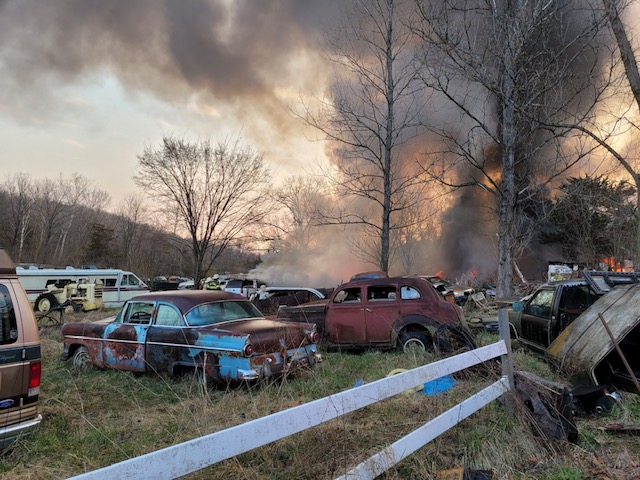 Several area fire districts respond to a smoke investigation and reports of an explosion in the Town and County area off Midway Road in Miller County. Moreau Assistant Fire Chief Mike McNeill says the call was received around 6:45 Thursday morning.
NEWS-03-30-2023 TC FIRE-1
McNeill also says, despite the terrain and lack of fire hydrants, there really weren't any problems getting water to the scene.
NEWS-03-30-2023 TC FIRE-2
Initial reports indicated there may have been someone  inside at the time but those are unconfirmed at this point. The State Fire Marshal's Office is investigating the cause of the fire.