Traffic Stop Leads to Significant Quantity of Fentanyl Taken off the Streets in Miller County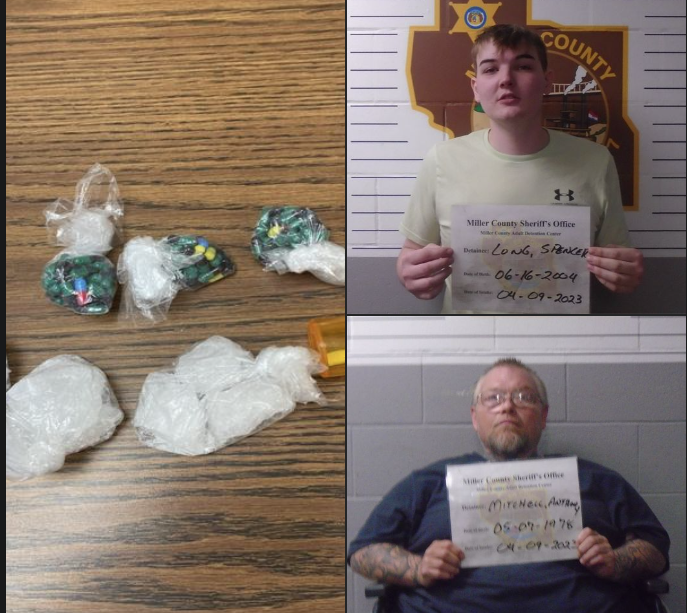 More information is released about a drug bust that comes to an end with two suspects in custody and a large quantity of fentanyl being removed from the streets in Miller County. Sheriff Louie Gregoire tells KRMS News that a traffic stop on Route-FF near Olean (oh-lee-ann) on Sunday uncovered methamphetamine, Vicodin, other suspected narcotics and 158 fentanyl pills which is considered to be significant.
NEWS-04-12-2023 DRUG BUST FOLLOW
Taken into custody and formally charged were 44-year-old Anthony Mitchell, of Lake Ozark, and 18-year-old Spencer Long, of Iberia. Mitchell faces two counts of delivery and one count of possessing a controlled substance while Long faces one count each of delivery and possession of a controlled substance. As of Tuesday afternoon, Long had since bonded while Mitchell remains in custody.