Trial of a Kaiser Woman Accused in Fentanyl Death Scheduled to Begin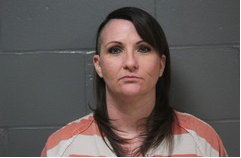 A second-degree murder trial of a 42-year-old woman from Kaiser who's accused of supplying a fatal dose of fentantyl to a 28-year-old woman from Lake Ozark is scheduled to begin on Monday (April 10, 2023) in Camden County.
Kendra Horseman was also charged with delivery of a controlled substance in connection to the June, 2019, death of Coralie Srejma. A motion filed by Horseman's attorney requesting a bond was shot down on March 22nd.
Five days have been set aside for Horseman's jury trial.