UPDATE: 8 People Arrested in Osage Beach Drug Busts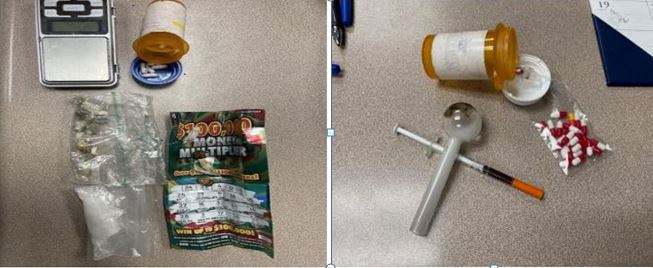 More information has been released after a drug bust in Osage Beach previously reported on KRMS News.
Lieutenant Michael O'Day says three people were arrested after a traffic stop back on February 16th with five more people arrested after two search warrants were served at apartments on Redbud Road.
Arrested during the traffic stop were: 53-year-old Scott Davis of Imperial, 28-year-old Allison Barks from Webster Groves and 41-year-old Christopher Rogers from St. Louis. Searches were also executed at the apartments with five more people taken into custody. They include: 56-year-old Jeffery Rhea of Lake Ozark; 26-year-old Tristan Howard of Osage Beach; 37-year-old Shauna Miller of Ballwin, 30-year-old Tyler Nupp of Osage Beach; and 42-year-old James Bierman of St. Louis.
Seized during the busts were suspected fentanyl and methamphetamine, psychedelic mushrooms, a syringe, pipes. All eight were taken to the Camden County Jail.